A message from
PMI CVC President Brett Sheffield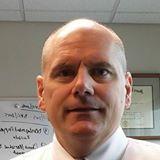 What do Japanese woodblock prints, hiking the Camino de Santiago, and project management have in common?  No, this is not a sample question on the new PMP certification exam, but the setting for the annual PMI CVC Volunteer Recognition Dinner at the Virginia Museum of Fine Arts on Sunday, February 26, 2023.  
We are honored to have nationally acclaimed trainer Aileen Ellis, PMP, PgMP, as our keynote speaker this year.  Not only has she been an instructor for the PMI Leadership Institute Masters Class for over 10 years, completed a 200-mile solo hiking trip across Northern Spain in just 15 days, but also was an active member of the PMI CVC Chapter from 1997-1999.   
They say every journey begins with the first step and her interactive and inspirational presentation has been highly praised for providing the know-how to take the first steps in overcoming the difficult challenges we face daily.  This Masters Class presentation will give you the tools, motivation, and maybe even change your perspective on how to "do the hard stuff."  
Members are encouraged to bring a guest to the dinner. Tickets can be purchased on the PMI CVC event registration page. Additionally, please take advantage of this year's venue at the Virginia Museum of Fine Arts.  The museum is open Sunday with free admission and free parking. Come early and visit several of the featured exhibitions, including "Eight Views of Omi: Japanese Woodblock Prints" by Ito Shinsui, "Drawn to Royal Ascot" by French Fauvist painter Raoul Dufy, and a powerful exhibit on the life of Frederick Douglas.  
So come early, enjoy the VMFA, and then join us for cocktails, networking, door prizes, and inspiration as we recognize our chapter volunteers. "Cocktail attire" is on par with business casual dress.
Please note the deadline for ticket purchases is this Monday, February 20, 2023. The PMI CVC Board members will be there, and we look forward to seeing you.
Sincerely,
Brett Sheffield, PMP, SMC, LSSGB, CES
President
Contact us at: