Military Outreach
Quick links
Home
Military Outreach
Quick links
Home
PMI Central Virginia Chapter is pleased to welcome you to our Military Outreach Program!  We are proud to have a team committed to this effort and look forward to continuing a program that will assist our veterans, retired, transitioning, guard & reserve, and active duty military personnel. 
PMI Global and many of our United States-based chapters, including Central Virginia Chapter, are involved in presenting service members and veterans with the many opportunities that project management has to offer. Engaging military personnel in project management is mutually beneficial as it is an excellent post-service career that is a great fit with many of the skills and disciplines learned in the service. It also helps to fill the gap of much-needed project management talent now and in the future.
Want to join us and get involved?
Mentors - we need mentors with their PMP certification (preferred) to assess interest and readiness of the personnel who have expressed interest (looking for more info, ready to complete the PMP or CAPM application, exam prep.) This commitment can be as little as a few hours a month to a few hours a week. 
Military Liaison Program Committee - brainstorm and strategize with us as we continue to build this program. This commitment can also be as little as a couple of hours each quarter to a few hours a month.  
Do you need military experience to volunteer? 
Of course not!  A well rounded team of varying experience is what we are looking for.  If you have a passion for serving those who serve, then you are welcome as a mentor, on the committee, or both! 
Contact the Director of Military Outreach
You can find additional resources about the Military Outreach Program and becoming a project management professional here.
Learn More Information
Military Guest Pass Program
Free Membership for 1 Year
As a veteran, you can contact the Director of Military Outreach and request 1 free year of PMICVC membership! Gain access to the benefits that a local chapter membership can offer to include discounted events, networking opportunities, personal and professional development, and more. 
You must be a member of PMI® Global before obtaining free chapter membership. 
Request Free Chapter Membership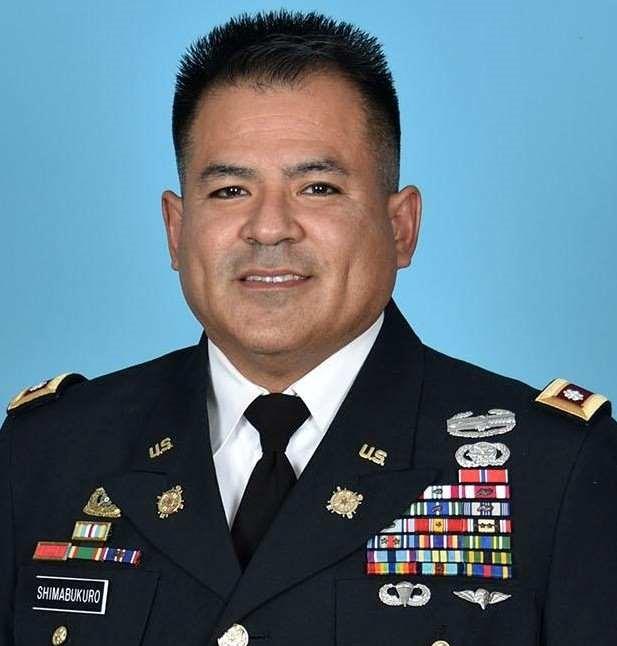 LTC (Ret) Alex Shimabukuro, PMP, LSSGB, DML
Director Military Outreach
LTC (Ret) Alex Shimabukuro, PMP, LSSGB, DML
Director Military Outreach
Alex was born in Lima, Peru raised in New Jersey.  He served for over 25 years in the Military (Air Force & Army), including three combat deployments in the Middle East and a Humanitarian deployment to Cuba.  He attributes his time in the military as instrumental in shaping who he is today,  He joined the PMI CVC team in January 2021 and achieved his PMP Certification in April 2021. 
Alex has bachelor's in Management from the University of Maryland Global Campus.  Masters in Administration from Central Michigan University.  Masters in Logistics Management from Florida Institute of Technology.  He is currently perusing a Doctorate in Education (Ed. D) with concentration in Organizational Leadership. 
Alex lives in Midlothian with his wife and ten-year old twins.  He is a Strategic Planning Specialist with the Defense Commissary Agency (DeCA), Headquarters at Fort Lee, VA.  Alex is passionate about volunteering and giving back to his community, especially in supporting veteran efforts. Mr Alex 
Hans Hokans, PMP
Passed the PMP Exam March 12, 2021
Alex Shimabukuro, PMP
Passed the PMP Exam April 8, 2021
Featured on Lifetime TV - Military Makeover: Operation Career
PMI®: Empowering People to Make Ideas a Reality
Featuring Eric "Doc" Wright, Founder & CEO of
Vets2PM
Military Makeover: Operation Career
Veterans Continuing to Make a Difference