<< Back to Calendar
New Member and Volunteer Orientation Meeting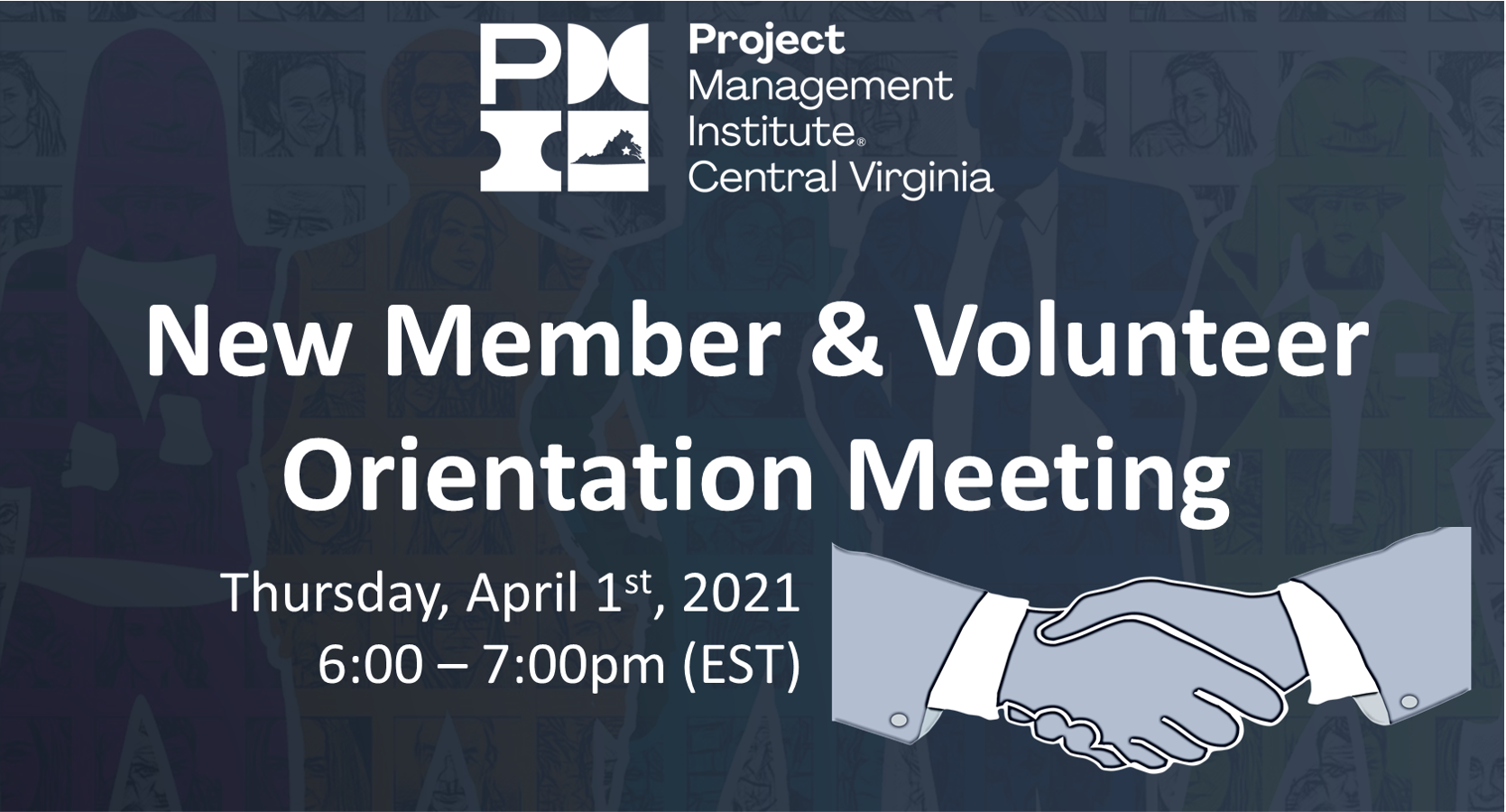 PMI Central Virginia Chapter is happy to welcome you; let us help you understand what we are all about! 
PMICVC is offering a New Member and Volunteer Orientation Meeting to introduce you to our chapter's mission, orient you on opportunities for community engagement and networking, and additional perks you receive as a member. Get answers to all your questions, learn about PDU opportunities PMICVC has to offer, meet the Chapter's leaders and much, much more! 
Who Should Attend:  New chapter members & anyone interested in volunteer opportunities. Non-members who are interested in learning more about the chapter are welcome to join as well. 
Schedule:
06:00 pm - 06:15 pm Chapter Overview
06:15 pm - 06:30 pm Membership

06:30 pm - 06:45 pm Volunteer Opportunities
06:45 pm - 07:00 pm Q&A 
Both photography and videography will likely be taken on site or virtually to document PMICVC events and activities. Photographs and video footage are the sole property of the PMICVC. By registering, you, as the registrant, understand that PMICVC may use your likeness for promotional purposes. If you do not wish to be photographed or recorded using audio or video, please notify a board member on site or do not use your audio or video for this live virtual event.
It is no longer possible to register for this event