<< Back to Calendar
Project Rebound: Managing a Community Collaboration
Strategic Business Management skills
Details:  
Meeting scheduled for October 14, rescheduled from September. 
Registration ends Thursday evening (7PM), October 14, 2021.
Speakers:  Sarah L. Collie and Denise Herndon
Bios: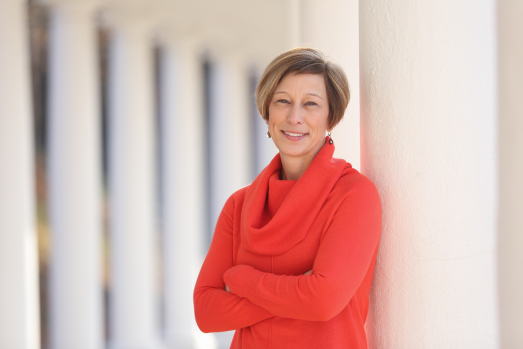 Sarah L. Collie
Sarah founded and leads the Organizational Excellence Program at the University of Virginia (UVA). She partners with the University community to develop strategy, implement improvements, foster innovation, and build organizational capacity for change to support and advance the mission. In short, she describes the work as "helping the University be better."
Sarah's higher education career spans diverse academic and administrative positions at several different universities.  She holds a Ph.D. in higher education with a focus on organizational change from UVA's School of Education, where she frequently serves as a lecturer and mentor. Sarah's work has been recognized with several awards including the Network for Change and Continuous Innovation (NCCI) Leader of Change Award and a Gold Facilitation Impact Award from the International Association of Facilitators (IAF). 
Outside of UVA, she enjoys applying her skills through board service and consulting to assist non-profit organizations enhance their effectiveness.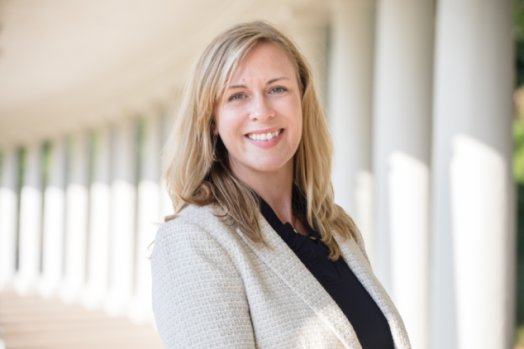 Denise Herndon
Denise Herndon has served in a project management capacity at the University of Virginia for 16 years. In her current role as Program Director, she develops and coordinates economic development initiatives with regional and state partners.
Denise also serves as the Technical Integration Lead for the Virus Management Operations Team at UVA in response to the ongoing COVID-19 global pandemic. She oversaw the integration of several COVID testing modalities, systems and reporting spanning the entire enterprise. These efforts enhanced communication and decision making among leadership and enabled accurate dashboard reporting through the UVA COVID Tracker.
Prior to coming to UVA, Denise worked as an IT consultant at Accenture implementing Enterprise Resource Planning (ERP) systems for several federal clients including:  the Department of Commerce, the Department of Education and the United States Postal Service. Denise received a B.A. from the College of William and Mary and is currently pursuing her master's degree in the Management of Information Systems from the McIntire School of Commerce at UVA.
Description of Presentation: 
On March 23, 2020, local businesses, entrepreneurs, and institutions across the region made preparations to shutter doors, close up shop, or move online amid the escalating uncertainty of the global pandemic and rumors of a statewide stay-at- home order.
Out of crisis arose opportunity.  Project Rebound, a community collaboration, was launched to restore the local economy in the wake of the COVID-19 crisis.  Business members from all sectors engaged to share insights, identify challenges, and build actionable strategies. Key phases of the project included: Solicit Community Input; Release a Blueprint; Launch Initial Opportunities; Implement Longer-term Strategies and Opportunities. 
The overall goal was to build a blueprint for resiliency to restore and revitalize the regional economy with immediate and longer-term opportunities. The roadmap outlines 36 defined opportunities, organized by 4 major themes (guidelines, messaging and communications, resources, connection) and prioritized into categories of now, next, and later across and within private, non-profit and public sectors
This inclusive collaboration, led by the Chamber, regional city and county economic development, and UVA economic development, illustrates the power of the collective community to move forward in the face of adversity. 
Read the Project Rebound Blueprint Report. 
Schedule
06:15 pm - 06:20 pm Zoom Meeting Opens
06:20 pm - 06:45 pm Networking 0.5 PDU

06:45 pm - 07:45 pm 
Presentation
 1.0 PDU
Both photography and videography will likely be taken on site or virtually to document PMICVC events and activities. Photographs and video footage are the sole property of the PMICVC. By registering, you, as the registrant, understand that PMICVC may use your likeness for promotional purposes. If you do not wish to be photographed or recorded using audio or video, please notify a board member on site or do not use your audio or video for this live virtual event.
It is no longer possible to register for this event