Live-Virtual Event: 10 Ways to Score and Prioritize Project Proposals Based on Multiple Factors, Including Strategic Alignment
Speaker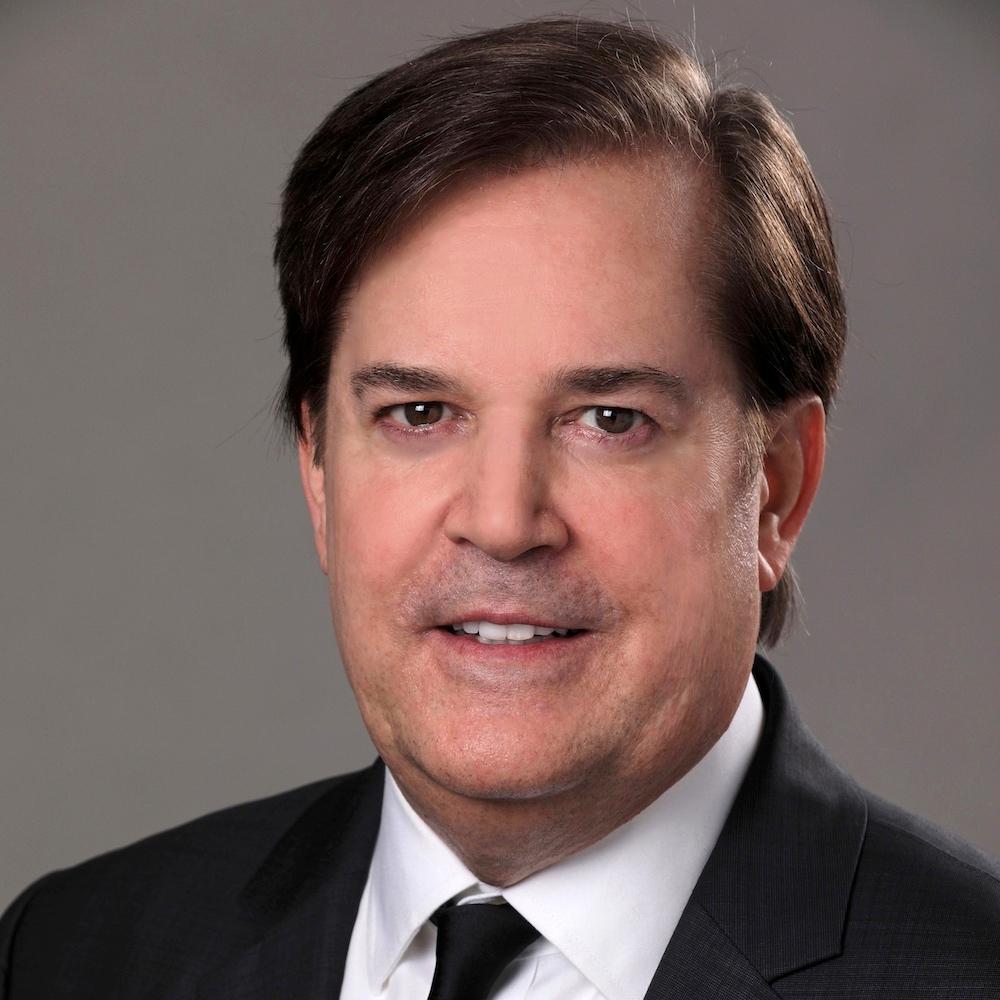 Scott Graffius, PMP, CSP-SM, CSP-PO, CSM, CSPO, ITIL, LSSGB
Bio: Scott M. Graffius has generated hundreds of millions of dollars of business value in aggregate for the organizations he has served. He is an agile project management practitioner, consultant, award-winning author, and international speaker. His expertise spans project, program, portfolio, and PMO leadership inclusive of agile, traditional, and hybrid approaches. Content from Scott's books, speaking engagements, and more have been featured and used by businesses, governments, and universities including Gartner, Microsoft, Oracle, Cisco, Ford, Qantas, Atlassian, Bayer, the National Academy of Sciences, the United States Department of Energy, the United States Army, the New Zealand Ministry of Education, Tufts University, James Madison University, Santa Clara University, Brigham Young University, Texas A&M University, Virginia Tech, and others. Thinkers360 named Scott a global top thought leader and influencer in three domains: Agile, Digital Transformation, and GovTech.
Additional information is available at https://www.scottgraffius.com/bio.html.
Seminar Description: How does your organization assess proposals for new projects? Is there a well-defined scoring and prioritization process — based on alignment with the business' strategic objectives and other key factors — to quickly and easily identify the objective value of each proposal (including how important it is relative to other initiatives)? If the answer is "no," keep reading. If the answer is "yes," you are still likely to find practical information and examples in this talk to adapt and adopt to improve the process at your organization.
The presentation draws on Scott's first-hand, real-world experience, with his guidance supported by related standards, best practices, and recommendations from the Project Management Institute, MIT, Harvard Business Review, Forbes, and others.
Key Learning Objectives: This talk will help you develop and enhance the contributions you make to your organization by being able to:
Understand the benefits of scoring and prioritizing project proposals based on strategic alignment and other key factors.
Identify selection and prioritization criteria appropriate for your unique organization, leveraging the flexible framework and some or all of the 10 factors presented during the talk.
Put the practical, actionable information presented to use. During the session, we will run an example project proposal through the process, step-by-step. And you will receive a summary "cheat sheet" digital download that you can reference as a guide to help implement or improve this process at your organization.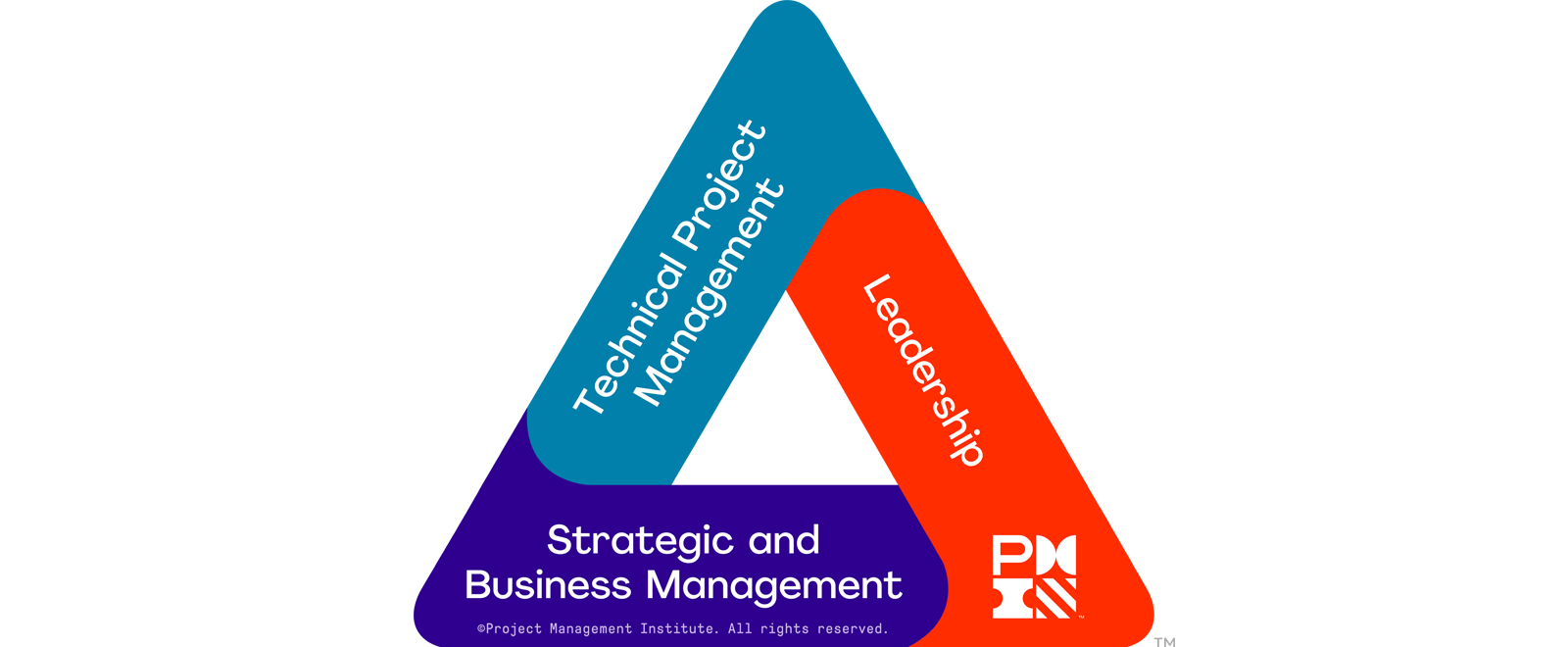 This educational event qualifies for 1.5 PDUs within the PMI Talent Triangle under Strategic and Business Management
6:00PM - Zoom opens
6:00-6:10PM - Opening remarks from PMICVC and chapter announcements
6:10-6:15PM - Introduction of speaker, Scott M. Graffius
6:15-7:45PM - Speaker conducts presentation and Q&A (1.5 PDUs)
7:45-7:50PM - Closing remarks from PMICVC
7:50-8:30PM - Networking social opportunity for audience members (and raffle drawing)
Registration ends Wednesday evening (8:30PM), June 16, 2021.
---
Networking Social and Raffle Drawing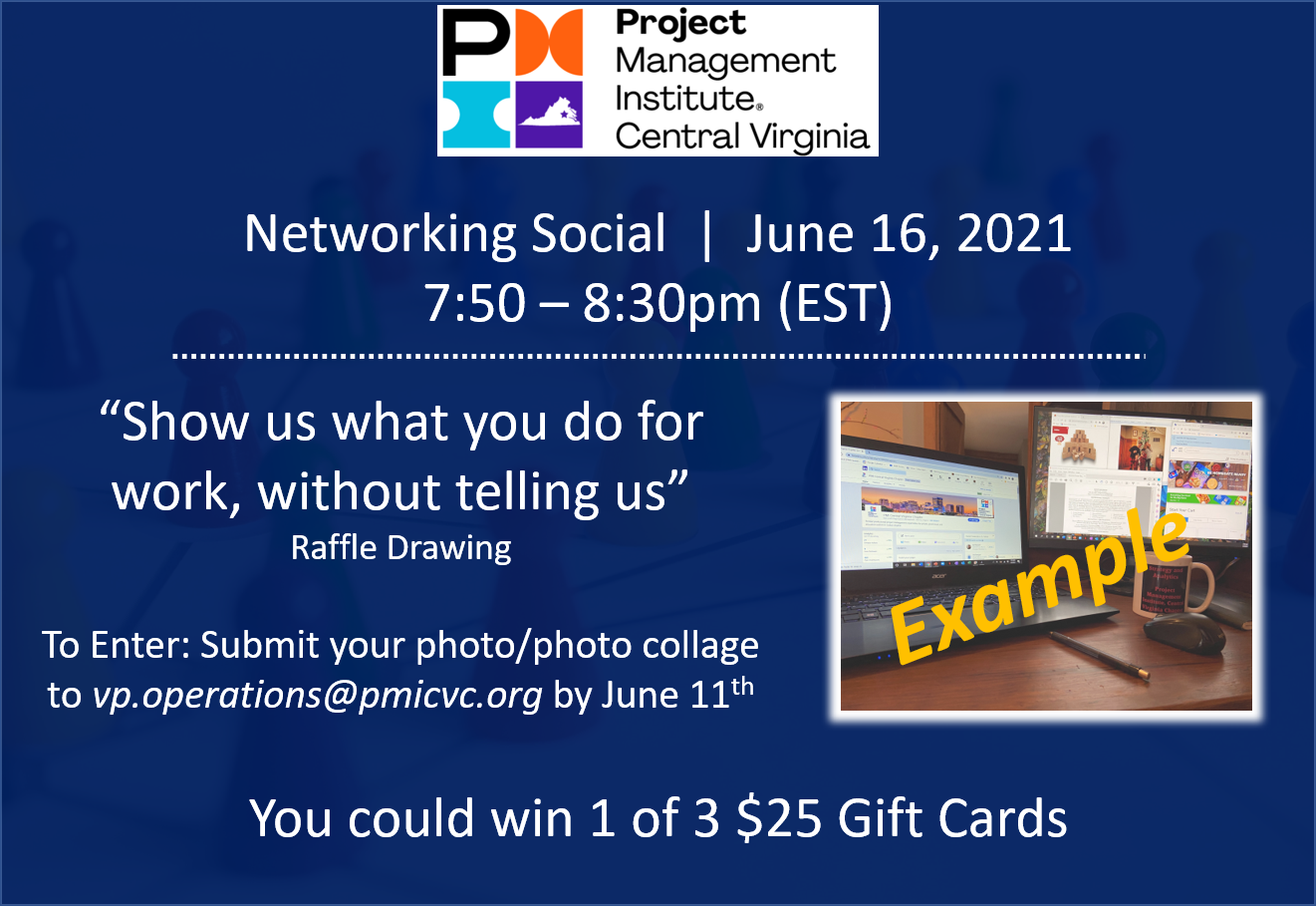 Get your name entered into a raffle that will be conducted during the networking social, happening immediately following the event! You can win 1 of 3 $25 gift cards by participating in the, "Show us what you do for work, without telling us" drawing.
Additional information and instructions to enter are included in your registration invoice.
Both photography and videography will likely be taken on site or virtually to document PMICVC events and activities. Photographs and video footage are the sole property of the PMICVC. By registering, you, as the registrant, understand that PMICVC may use your likeness for promotional purposes. If you do not wish to be photographed or recorded using audio or video, please notify a board member on site or do not use your audio or video for this live virtual event.
It is no longer possible to register for this event