LIVE VIRTUAL EVENT: The Impact of Artificial Intelligence on Human Civilization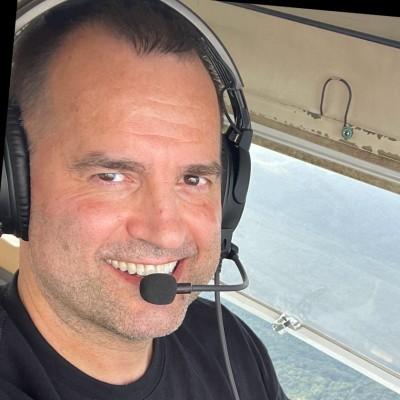 Speaker's Bio:
Chris Benson is Cohost of the Practical AI podcast, which reaches thousands of AI enthusiasts each week, and makes artificial intelligence practical, productive, and accessible to everyone.  He is a seasoned storyteller who delights in inspiring narratives, insightful analysis, and thought leadership on artificial intelligence, emerging technologies, and visionary futurism.  He brings a unique personal perspective that does not represent the positions of any organization that he is currently or previously affiliated with.
Chris helped start AI teams at three separate Fortune 500 companies, and was the inaugural Chief Scientist for Artificial Intelligence & Machine Learning at Honeywell SPS.  In addition to the Practical AI podcast, he has given numerous keynote speeches and broadcast interviews on artificial intelligence.
When not working in advanced technology and artificial intelligence, Chris and his wife Joanne lead an all-volunteer 501(c)(3) charitable nonprofit animal protection organization called the Animal Institute, where he practices as a licensed wildlife rehabilitator.  Chris also enjoys piloting small airplanes around large mountains to capture stunning scenery on video.
Seminar Description: 
We have begun the greatest and most rapid transformation of civilization in the history of humankind.  In a few short years, artificial intelligence has already disrupted and revolutionized many industries and human endeavors.  The generative and large language models in use today are far outperforming humans in numerous complex occupational tasks, and the proliferation of ever more capable models is inevitable at an exponential growth rate.  This transformation is fundamentally changing what it means to work, to live, and even to value our lives in a world in which productivity will eventually flow primarily from non-human sources.
Three take aways:
Why occupational obsolescence will be the defining characteristic of the job market, and what you can do to remain productive and employable.
How to frame flexible thinking to continually evolve with an increasingly AI-automated future.
How to dynamically optimize collaborative tasks between humans and AI.
Both photography and videography will likely be taken on site or virtually to document PMICVC events and activities. Photographs and video footage are the sole property of the PMICVC. By registering, you, as the registrant, understand that PMICVC may use your likeness for promotional purposes. If you do not wish to be photographed or recorded using audio or video, please notify a board member on site or do not use your audio or video for this live virtual event.
It is no longer possible to register for this event