<< Back to Calendar
Live Virtual Event: Not My Job!@#%^& Understanding and Appreciating the Five Components of Internal Control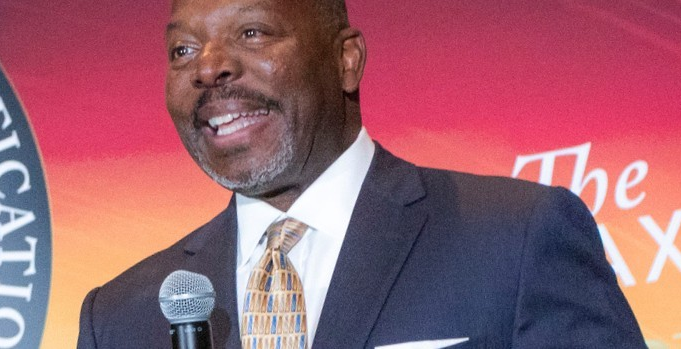 Seminar Description: 
We all live in a world permeated with rules, regulations, guidelines, and protocols we are expected to adhere to. Few understand the basis and importance of internal control. This workshop ties directly to the Executive Core Qualification of business acumen and covers the GAO standards of internal control. The standards are described in detail in an interactive, funny, and thought-provoking manner with real world examples applicable to the workplace.

This session describes how the five standards of internal control improve outcomes and productivity. The workshop is presented in an 
entertaining, interactive, and thought-provoking manner that engages audiences and enhances learning.
Specific learning outcomes include increased knowledge of:
The basis for internal controls in the workplace
Why internal controls are important
Why internal controls are everyone's responsibility
How employees can improve internal controls in their agency
How these controls enhance productivity and mission accomplishment
Attendees will be able to:
Understand the basis for internal controls in the workplace
Understand how these controls enhance mission accomplishment
Understand how to implement and enhance controls in their respective workplaces


Speakers Bio: 
Joe Ward is the Founder, President and CEO of Ward Management Group. He provides keynote speaking, executive training, coaching
and management consulting services. As a professionally certified speaker, teacher, trainer, and coach, Joe helps individuals and
businesses achieve their goals while wowing audiences with a special blend of humor, raw candor, and wit. The first in his family to attend college, Mr. Ward brings a unique perspective having had successful careers in the military, as a senior executive, and survivor of the 9-11 attack on the Pentagon. 

Joe is a retired USAF officer and veteran of OPERATION RESTORE HOPE. He served as an officer with two global management 
consulting firms and retired as a member of the federal government Senior Executive Service. Joe specialized in helping federal clients with shared services, governance, strategy, and enterprise risk management. Mr. Ward led the National Business Center (NBC), one of the largest federal shared service centers, to new heights. Under his leadership, the NBC won awards for Excellence in Culture Creation; Customer Service; and People & Communications from the Shared Services & Outsourcing Network (SSON). The SSON is a global network of both public and private shared services professionals to include numerous Fortune 500 companies.

Joe's bold vision is widely recognized for bringing attention to overdue changes in federal shared services governance and helping
shape the establishment of the Uniformed Shared Services Management Office. Mr. Ward is the recipient of numerous awards to include selection as one of the top accounting and finance officers in the DoD, top writer and speaker at the premiere DoD financial management school, and recognition as author of the year from the Air Force Comptroller magazine. Mr. Ward is an Executive Fellow with the KPMG Government Institute and past treasurer, African American Federal Executive Association. He is also a Certified Defense Financial Manager, Certified Government Financial Manager, and Certified Change Management Practitioner.
View Joe's LinkedIn HERE. 
Both photography and videography will likely be taken on site or virtually to document PMICVC events and activities. Photographs and video footage are the sole property of the PMICVC. By registering, you, as the registrant, understand that PMICVC may use your likeness for promotional purposes. If you do not wish to be photographed or recorded using audio or video, please notify a board member on site or do not use your audio or video for this live virtual event.
Register for this event