<< Back to Calendar
Take your Project Management knowledge and skills and find success in business ownership - May 2022 Fredericksburg Dinner Meeting - In Person
Speaker's Bio: 
Rob Notman
President and Business Coach
The Alternative Board (TAB)
Stafford, VA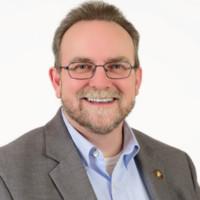 As owner and business coach for TAB, I deeply understand that as business owners, it's hard to find a balance between your business and your personal life. My approach is so much more than a business plan; it's a life plan. I will lead you and your business to the next level and achieve your definition of success in business and in your personal life.

The Alternative Board (TAB) is a peer advisory group that brings forward-thinking business owners together to learn from and mentor each other. As part of this invitation-only membership, you will meet with your peer group that consists of 6 to 8business owners from non-competing industries once a month in a relaxed, confidential setting. There you will gain valuable insight and resources backed by 100-200+ years of experience that you can apply to your unique business challenges resulting in improved business and an overall life.
Rob takes his knowledge of project and program management and shares how these skills can be transferred into being a successful business owner. 
Seminar Description: 
Project and Program Management knowledge and skills that were directly transferable to success in business ownership
I found that almost all of the core Project Management knowledge/skill areas contributed to a foundation for being a successful business owner. I will briefly focus on four that I found most valuable: Project Cost Management, Project Communication Management, Project Stakeholder Management, and Project Risk Management
Project Cost Management: Considering the start-up and growth of a business from a project perspective allowed application of fundamental budgeting and financial tracking which is critical and too often not sufficiently addressed by business owners. Profitable businesses can still fail without adequate financial management.
Project Communication Management: Thinking about your business as a project, it is important to identify what information is vital to convey to prospective customers. What problem do you solve or pain do you relieve for your customers? What sets you apart from your competitors? Why does your business exist beyond just to make money? How will you get your message out to prospective clients?
Project Stakeholder Management: Thinking about your business as a project, it is vital to identify who your stakeholders are.
Having a customer avatar(s) so you can focus your communication to the optimum audience,
Identifying potential strategic partners (e.g., referral sources, service/product partners…)
 
Project Risk Management
Every business encounter risks. Entrepreneurs are typically more comfortable with taking risk which has pluses and minuses
One of the most important principles in this area that I stress with my TAB member business owners is the need to evaluate risk from both dimensions of probability and severity
Too often unlikely, but severe consequence risks do not get adequate attention from business owners in implementing risk reduction plans
Business owners too often end up in a reactive mode when risks come to fruition
III. Learning Objectives
Owning and starting a business should be projectized. Having and practicing PM skills can help you be a better business owner. 
Statistics show that 50% of new businesses fail in the first 3 years, 80% in the first 5 years. We will talk about how to manage project costs, communications, stakeholders, and risk and how to transfer those skills into a business owner and reduce that number of failure. 
PMI is constantly changing  and growing. How can you keep up your PM skills and continue to translate those in other areas. 
Both photography and videography will likely be taken on site or virtually to document PMICVC events and activities. Photographs and video footage are the sole property of the PMICVC. By registering, you, as the registrant, understand that PMICVC may use your likeness for promotional purposes. If you do not wish to be photographed or recorded using audio or video, please notify a board member on site or do not use your audio or video for this live virtual event.
Register to this event